Back to the Light Records is proud to announce the release of both J.D. Reager's new album Where Wasn't I? and The Subteens' new album Vol 4: Dashed Hopes & Good Intentions! Both will available on vinyl LP and digital formats on October 14.

Preorder J.D.'s album here.
Preorder The Subteens' album here.

For those in Memphis who want a sneak peak, there is a listening party on Thursday, October 6 at 6:30 p.m. at the Memphis Listening Lab that one should be aware of: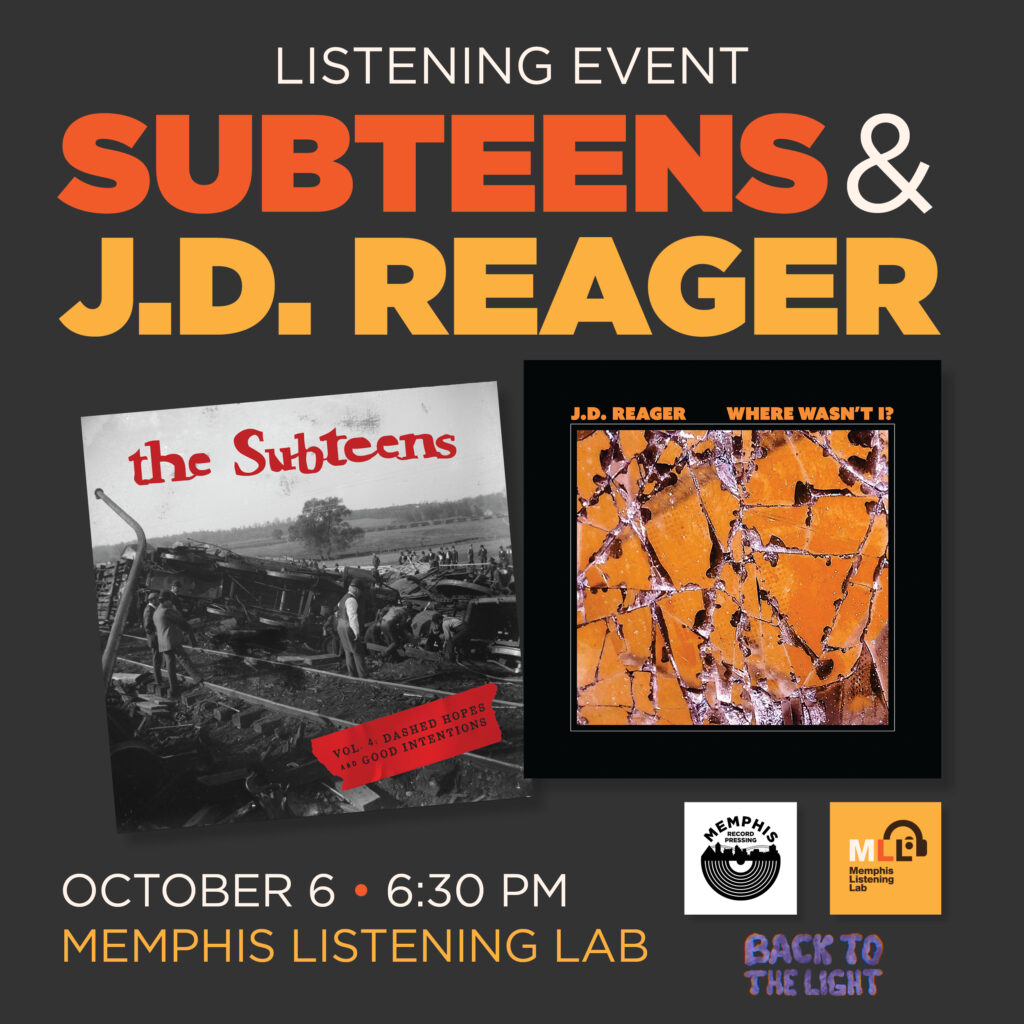 LP Listening Party – Facebook Event Page

For the release weekend itself, we have booked 2 big shows!
The first is Friday, October 14 at 9 p.m. The Subteens and J.D. Reager will perform with special guests Seize and Desist! GET TICKETS HERE.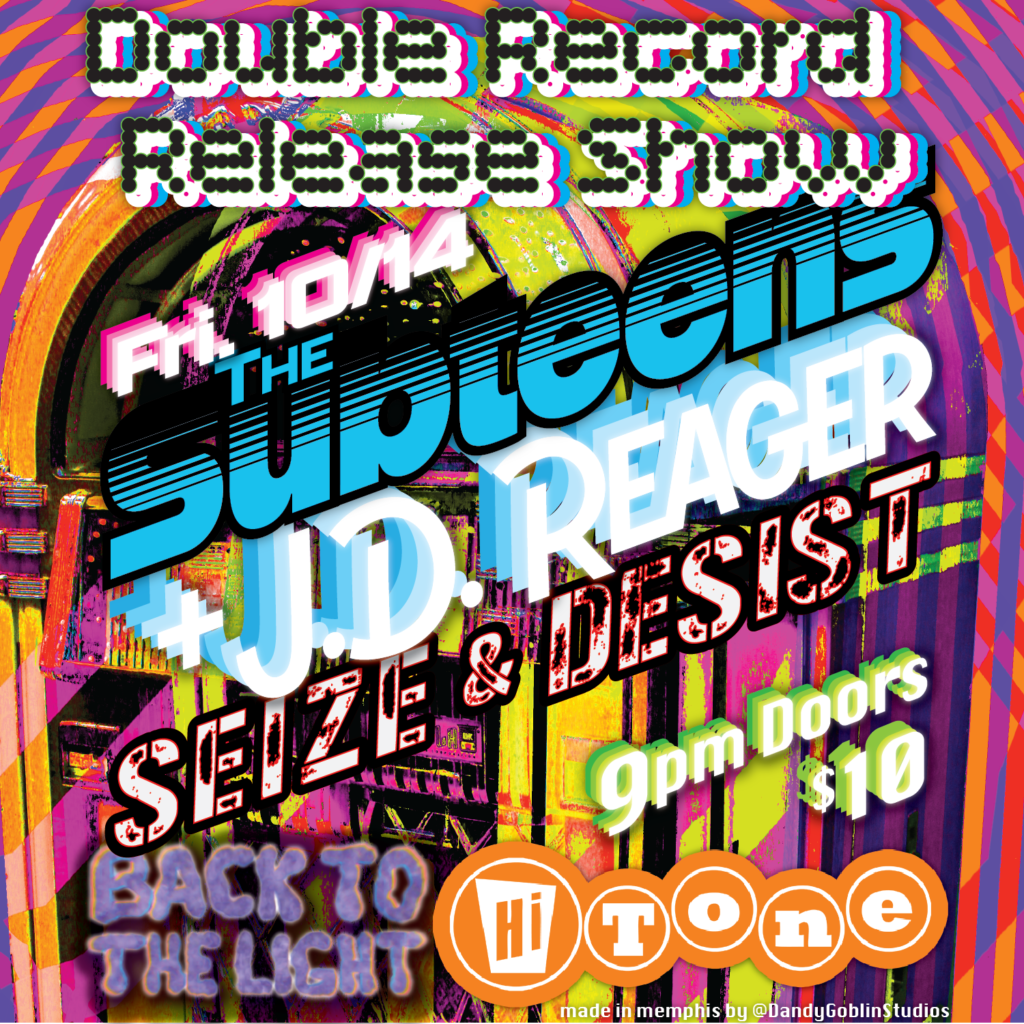 Double Record Release Show – Facebook Event Page

The second is the Back to the Light Fall Turnout featuring The Subteens, J.D. Reager, Rosey, S p a c e r and Loose Opinions. This FREE SHOW runs from 3-8 pm at Wiseacre Downtown Taproom (outdoors, weather permitting).