It was a big weekend at Back to the Light HQ!

First things first, the new Loose Opinions video "Shadow of the Shadow" – directed by Christopher Reyes – premiered at Under the Radar. Wow! Check out the video here:
Most of the Back to the Light team also attended and participated in Gonerfest 18 in Memphis over the weekend, which was a great time.
Here are are a few of our favorite moments captured through the magic of photography: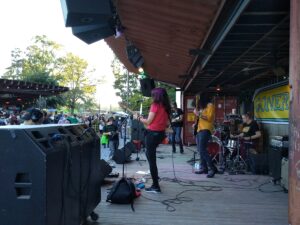 Photos by J.D. Reager, Graham Burks, Jeremy Scott and Eric Wilson.