Hey everybody!
It's been a busy week at Back to the Light HQ, and we have several cool things to share with you:

First and foremost, the new Loose Opinions record Shadow of a Shadow is out today! Get it at looseopinions.com or on Spotify, Apple Music or here:


Be sure and check out Alex Greene's excellent review of Shadow of a Shadow in the Memphis Flyer AND go to the Loose Opinions release show at Bar DKDC (outdoors) Saturday night, Aug. 21, at 8 p.m.

The night before the Loose Opinions release, Friday Aug. 20, we'll be hosting a listening party and live conversation at the Memphis Listening Lab from 5-8 p.m. Proof of vaccination is required at the door!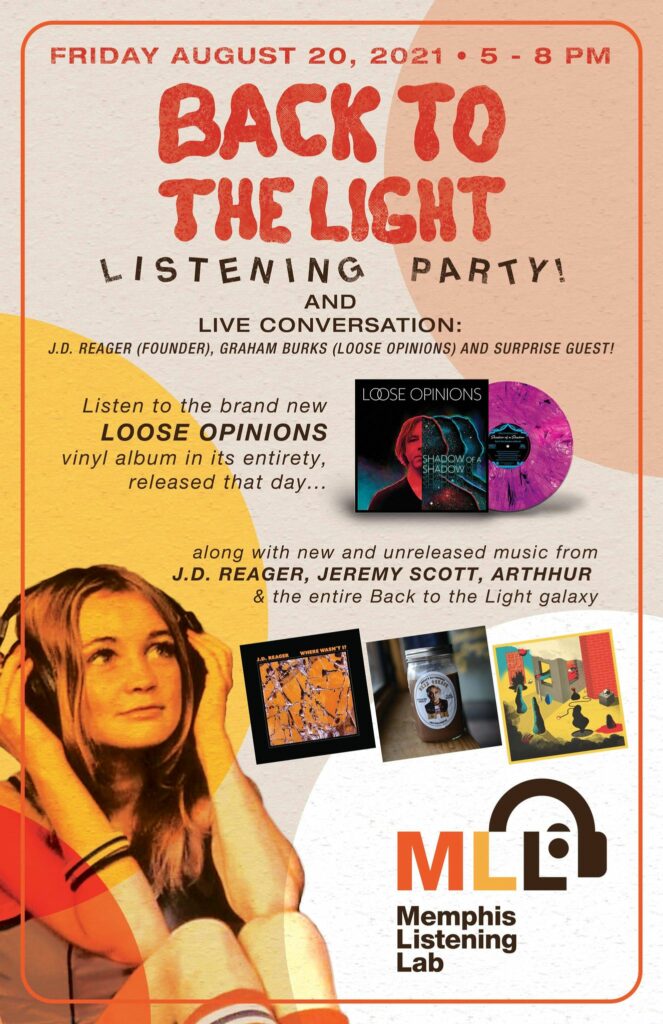 Because of everything going on this weekend, there have been 2 neat stories about Back to the Light founder J.D. Reager: Ezra Wheeler's 5 Questions piece for We Are Memphis, and Bob Mehr's Go section cover story in the Commercial Appeal. Check 'em out!