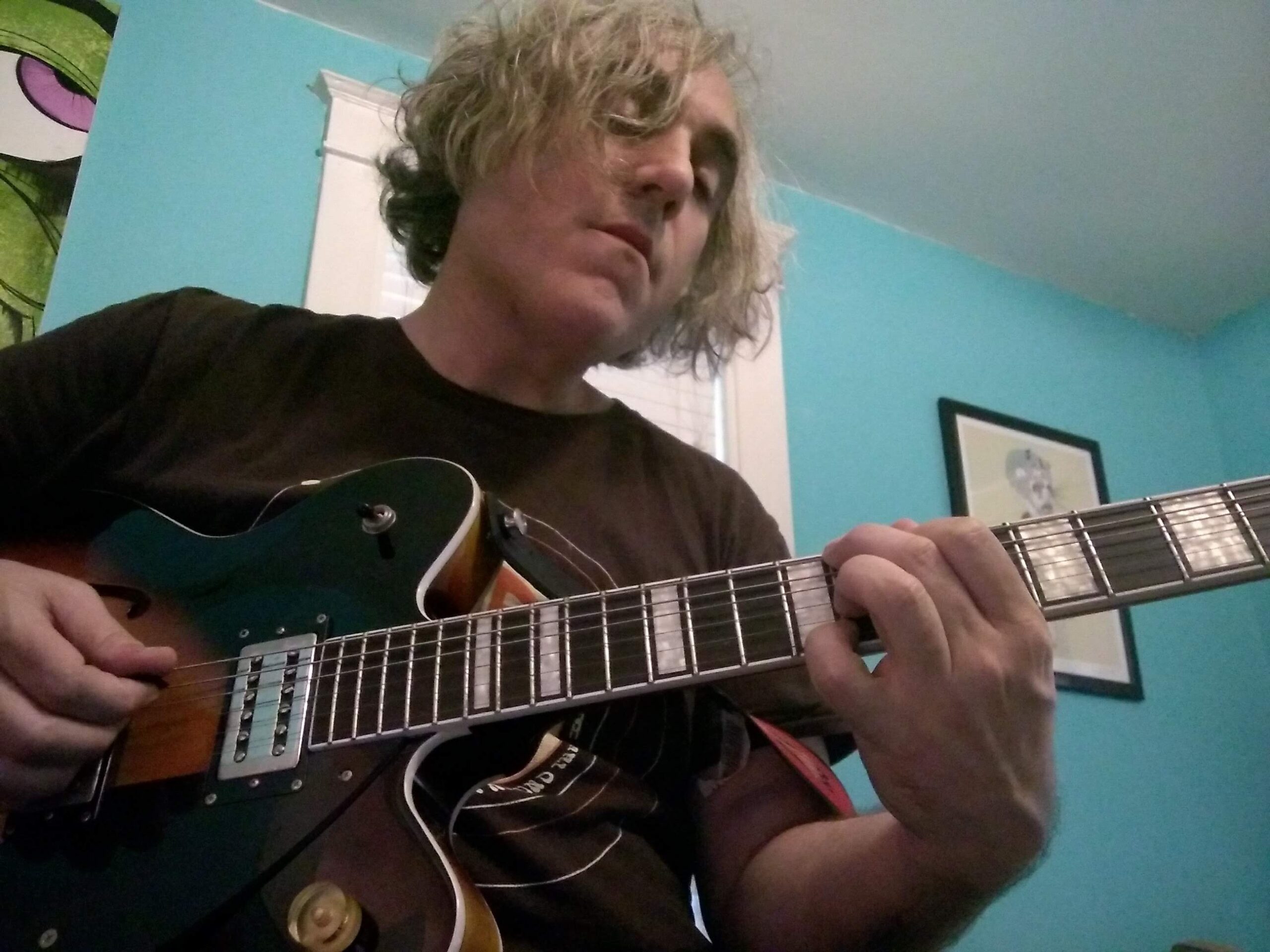 "Took a long time for me to find my way." 
An original and current member of the venerable Reigning Sound and the creative force behind Memphis' long-running Toy Trucks (cf. 2019's Rockets Bells and Poetry full-length, 2021's You and Your Cistern EP), Bear Grease is Jeremy Scott's first solo album, the product of years of immersion in 20th century pop, folk and rock music, as well as a spirited effort to breathe new life into these old bones.  The variety of sounds reflects two decades-plus worth of both creation and curation.  (Scott has hosted the Out on the Side program on Memphis volunteer radio station WEVL since 2002.)
"I just dig good songwriting, whatever the genre," Scott says. "When a song really resonates with me, I want to figure out what makes it go, what makes it reach the way it does. Kind of like dissecting a frog in eighth grade biology, except not quite as messy."
Joining up with highly intuitive multi-instrumentalist Graham Burks, Jr. (Perfect Vessels, Pezz, Loose Opinions) in the latter's home studio, the pair went to work on a song cycle that plays out in the manner of your favorite classic album. They go from strength to strength, from easygoing folk-pop ("Fred Neil Armstrong") to strongly caffeinated '65-era Byrds ("Your Ice Cream's Gonna Melt One Day") to woozy shoegaze-meets-Crazy Horse ("Just Like Your Mother #15 & 67").  
Subject matter ranges from music biz seediness ("Patron of the Arts") to wisdom-dispensing acne ("Ass Pimple of Love").  They even inject new life into Philly legend Kenn Kweder's "What am I Talking About," the album's sole non-original.
"The quality goes in before the name goes on, they used to say at Zenith," Scott says.  "We tried to follow that process."
Has he truly found his way?  The jury's out, but we think he's on the right path.
Join him.